Nigerian-Lebanese billionaire Gilbert Chagoury, owner of the popular Eko Hotel and Suites in Lagos and the massive Eko Atlantic City, has been debarred from entering the United States, Los Angeles Times reports.

The report said Chagoury, who applied for a visitor's visa at the U.S. embassy in Paris last summer, was denied over alleged links to a terrorist group, Hezbollah.
He was said to have sponsored a Lebanese politician, Michael Aoun, whose party is in political coalition with Hezbollah.
The US had tagged Hezbollah a terrorist organization after the double bombings in 1983, which killed 63 people at the U.S. embassy in Beirut, Lebanon capital, and another attack that left 241 people dead at a Marine barracks later that year was also believed to have been masterminded by the group.
Chagoury's trouble with American security officials began in 2010, when he was pulled off a private jet in Teterboro, New Jersey, and questioned by Homeland Security officials for four hours because his name was on the no-fly list within the United States, the report said.
Later, he was said to have received a letter that said his name was taken off the list and he was then considered a 'selectee,' meaning he was allowed to fly, but would be subjected to extra scrutiny.
In 2013 and FBI intelligence report claimed Chagoury sent funds to Aoun, who, in turn, gave the money to Hezbollah. The report said the information was unverified from a source, who also said the Lebanese Christian politician was 'facilitating fundraising for Hezbollah.'
The billionaire's name was consequently added to a database used to screen passengers for terror links.
According to the recent WikiLeaks publication, Chagoury also donated heavily to the Clinton Foundation to buy favors from Hillary Clinton when she served as the US Secretary of State.
The revelation has been an issue in Hillary's campaign for US presidency, as her Republican opponent, Donald Trump, among others have been using Chagoury's 'selfish' relationship with the Clintons to score political points.
As part of the benefit of Chagoury's donations to the Clintons, it was reported that last summer, US diplomats selected a 9.9-acre property at Eko Atlantic as the preferred site for a new Lagos consulate.
Two months ago, James Entwistle, who was then the U.S. ambassador to Nigeria, wrote to Washington, asking permission to sign a 99-year lease, State Department documents obtained by the Los Angeles Times show also showed.
The State Department spokesperson, Elizabeth Trudeau, however, said no deal has been signed. She was said to have denied questions about whether the Clintons recommended Eko Atlantic.
Chagoury's wealth was said to have been largely acquired after Nigeria's late dictator General Sani Abacha seized power in 1993.
The businessman was said to have received development deals and oil franchises, among others under the Abacha rule.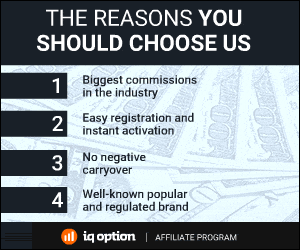 522 Total Views
1 Views Today