More than five years, Trump's new top campaign aide, Paul Manafort, lobbied for a Washington-based group that Justice Department prosecutors have charged operated as a front for Pakistan's intelligence service, according to court and lobbying records.

Manafort's work in the 1990s as a registered lobbyist for the Kashmiri American Council was only one part of a wide-ranging portfolio that, over several decades, included a gallery of controversial foreign clients ranging from Philippine President Ferdinand Marcos and Zaire's brutal dictator Mobutu Sese Seko to an Angolan rebel leader accused by human rights groups of torture. His role as an adviser to Ukraine's then prime minister, Viktor Yanukovych, an ally of Russian President Vladimir Putin, prompted concerns within the Bush White House that he was undermining U.S. foreign policy. It was considered so politically toxic in 2008 that presidential candidate John McCain nixed plans for Manafort to manage the Republican National Convention — a move that caused a rupture between Manafort and his then business partner, Rick Davis, who at the time was McCain's campaign manager.
Manafort's work for the Kashmiri group has so far not gotten any media attention.
But it could fuel more questions about his years of lobbying for questionable foreign interests before Manafort, 67, assumed his new position as chief delegate counter and strategist for a presidential candidate who repeatedly decries the influence of Washington lobbyists and denounces the manipulation of U.S. policy by foreign governments.
Court records show that Manafort's Kashmiri lobbying contract came on the FBI's radar screen during a lengthy counterterrorism investigation that culminated in 2011 with the arrest of the Kashmiri council's director, Syed Ghulam Nabi Fai, on charges that he ran the group on behalf of Pakistan's intelligence service, the ISI, as part of a scheme to secretly influence U.S. policy toward the disputed territory of Kashmir.
The Kashmiri American Council was a "scam" that amounted to a "false flag operation that Mr. Fai was operating on behalf of the ISI," Gordon D. Kromberg, the assistant U.S. attorney who prosecuted the case, said in March 2012 at Fai's sentencing hearing in federal court. While posing as a U.S.-based nonprofit funded by American donors sympathetic to the plight of Kashmiris, it was actually bankrolled by the ISI in order to deflect public attention "away from the involvement of Pakistan in sponsoring terrorism in Kashmir and elsewhere," Kromberg said. Fai, who pleaded guilty to conspiracy and tax fraud charges, was then sentenced to two years in federal prison.
Lobbying records filed with the secretary of the Senate show that Manafort's lobbying firm, Black, Manafort, Stone & Kelly, was paid $700,000 by the Kashmiri American Council between 1990 and 1995. This was among more than $4 million that federal prosecutors alleged came from the ISI; Fai collected the money over 20 years from "straw" American donors who were being reimbursed from secret accounts in Pakistan. (The funds were in some cases delivered to Fai in brown paper bags stuffed with cash — and then the donors reimbursed with wire transfers from ISI operatives, according to an FBI affidavit.)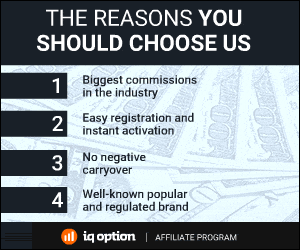 203 Total Views
1 Views Today