A hostage held at the restaurant on Dhaka's Gulshan Road said that those who could recite a verse from the Quran were spared, while others were tortured. The father of Hasnat Karim, who was held hostage at the Holey Artisan Bakery for 10 hours, said: "They [the gunmen] did not behave rough with the Bangladesh nationals," Reazul said, quoting his son Hasnat. "Rather they provided night meals for all Bangladeshis."

He told The Daily Star: "The gunmen were doing a background check on religion by asking everyone to recite from the Quran. Those who could recite a verse or two were spared. The others were tortured."
The Islamic State militant group who claimed responsibility for the Holey Artisan Bakery siege, are reported to have posted images of dead foreigners killed in the massacre.
Hostages killed included Italians, Japanese, South Koreans, Bangladeshis and one Indian, according to an AP report. Italy's Prime Minister Matteo Renzi offered condolences to the victims' families and said: "Our values are stronger than hatred and terror."
The Italian foreign minister says the bodies of 9 Italians have been identified, with many of them employed in the garment industry, said Italian news agency Ansa. A tenth Italian is reported as still missing.
Renzi said a government plane was traveling to Dhaka and told reporters on Saturday that "we followed the events" in the Bangladeshi capital, "all night hoping for a different outcome."
An Italian who managed to escape the attack said there were 10 or 11 Italians seated at two tables when the attack began. "I was seated with my wife and a customer, at the other (there were) seven, eight persons," Gianni Boschetti told Ansa.
An Indian girl was among hostages who were killed after suspected Islamist militants attacked the cafe at 11pm local time on Friday 1 July. "I am extremely pained to share that the terrorists have killed Tarushi, an Indian girl who was taken hostage in the terror attack in Dhaka," minister of external affairs Sushma Swaraj tweeted.
"I have spoken to her father Shri Sanjeev Jain and conveyed our deepest condolences.The country is with them in this hour of grief," she said in another tweet.
In total, twenty hostages were killed in the attack, while six of the attackers were shot dead and one is reported to have been taken to alive, currently under arrest. Thirteen hostages were rescued after security forces stormed the restaurant, a security forces commander said.
"It was an extremely heinous act," Prime Minister Sheikh Hasina said in a TV statement. "What kind of Muslims are these people? They don't have any religion.
"My government is determined to root out terrorism and militancy from Bangladesh."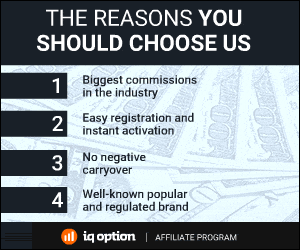 198 Total Views
1 Views Today