Dear Mrs May,

I note your comment on being unable to guarantee the rights of EU citizens living in the UK. I want you to know how it feels, for somebody of your standing to say something like that. My wife Marion is French, I employ a workforce which includes EU nationals and we have many European friends who have settled in the UK. And they – we – are all distressed. I am also a lifelong Conservative voter.
Eight years ago almost to the day I met a family friend from Paris at St Pancras station. Marion had come to London for 8 weeks to gain post-graduate work experience in London's booming construction industry. She was a proud French citizen, a product of its excellent academic institutions. She was armed with the equivalent of a first class degree from one of Paris' finest 'grand ecoles' in building engineering.
Despite these assets, she had two immediate challenges. First, she had only very basic spoken English and consequently a dictionary that appeared permanently glued to her hand. Her second challenge was that she didn't have a job, let alone a job offer.
I had never met anyone so determined. She practiced her English constantly and it improved by leaps and bounds on a daily basis. So much so that within two weeks she had secured a job offer with Carillion, a major British multinational facilities management and construction services company.
Eight years on and Marion has never left the UK, her aptitude for hard work combined with her education and skills has meant that she was rapidly promoted and head hunted into a number of new positions. She now runs the UK store development programme for a major retailer where I expect you and your constituents shop regularly. Marion has settled down in the UK, and decided to make it her home for her and her family – me, now her husband, and our baby boy who happily has both British and French citizenship.
Until two weeks ago Marion was very happy with her choice. Now everything has changed. She and many of our friends are anxious and feel unsure about the UK, unwelcome and demonised. It's not just her. All of her European friends working in London feel exactly the same. The future to them is uncertain, unwelcoming and miserable. Time and again I hear her friends saying that the UK that they thought they know is not the country that it is proving to be.
Outside of my family life I run a UK based international consultancy which relies on technology. I employ a few hundred staff, more than 50% of whom are originally from outside of the UK. I need their language skills and their understanding of the cultural nuances of other countries to provide me a competitive advantage. I speak without exception when I say that all of these staff are unsettled too. It broke my heart to read this comment on Facebook from one of my first Polish employees Anna who is now a friend. Anna wrote:
"The sad truth is, people are being told to get off buses, start packing and go home for no other reason but being from Poland (or other EU countries) – and that's in London, never mind smaller towns and cities. When I came here 10 years ago, full of hope and grateful for the chance I was given, I didn't expect a decade later I'll feel like I don't belong here. It's hard not to take it personally."
Marion, Anna and the hundreds of thousands of citizens from the European Union who came here perfectly legally and have made such a positive contribution to our society deserve better than this. The uncertainty over their future has to be ended now. By you.
As if the feeling of rejection that the referendum has created is not bad enough, comments by you and by you supporter Philip Hammond have created yet more uncertainty as to whether the country will at some stage in the future start deporting them too.
After an unprecedented two weeks of political turmoil, it's time for some positive news. All politicians, and especially the leadership candidates, should make clear forthwith that the future of European citizens living legally in Britain today will be protected. Explain that we welcome and value these people as friends, colleagues and loved-ones who are important contributors and influencers on our society, and that we are better off for having them here. We can never tell them to leave our country where their presence has been of such benefit, helping to fuel the economic powerhouse that Britain had become up until the referendum.
We are better than this. You are better than this. If you want to be Prime Minister please retract or clarify your comments as soon as possible.
Richard Bagnall
Richard Bagnall is UK CEO of Prime Research.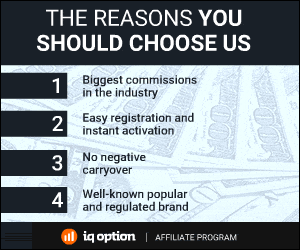 316 Total Views
1 Views Today