CZECH President Milos Zeman has committed to fight against his government to give the nation a referendum on EU and NATO membership.

A Czech referendum would go against the will of the nation's government officials who oppose the idea of an in/out vote, as well as EU officials who are scrambling to keep the crumbling union together and the President's own opinions on the European project.

But a June poll claims 34 per cent of Czechs want to leave the diminishing European Union, following in the footsteps of the UK after the historic vote for Brexit.

Speaking to voters in a small Czech town President Zeman said: "I disagree with those who are in favour of leaving the EU.

"But I'll do my best to have a referendum so they can express themselves.
"The same goes for a NATO exit."

It comes after months of deliberation from the central European country over the idea of holding their own referendum in the wake of Britain's decision to put the decision to the public vote.

But while referendum proposals were backed by a 250,000 strong petition, officials confirmed the nation will not allow voters to have the final say on decisions that could see the country breach its international obligations.

A spokesman for Prime Minister Bohuslav Sobotka said: "Membership in these organizations is a guarantee of stability and security.

"The government is not considering taking any steps which would question in any way our membership and the long-term orientation of the Czech Republic's foreign policy.
"Therefore it does not envisage any referendum."

It comes as Eurosceptic voices across the continent call for a referendum to give the people a chance to decide their place within Europe.

A report by the European Council on Foreign Relations revealed a 'Nexit' could be sparked due to the perception of "the inflow of refugees as a threat to national identity and the welfare state".

The right-wing Dutch Party for Freedom is already calling for a referendum, with a poll this month showing that 54 per cent of citizens supported such an opportunity.
Despite being a founder member of the EU, party leader Geert Wilders has promised to make a referendum vote a priority in next spring's elections – and the party is currently leading in the polls.

An 'Italexit' is also a possibility, with a survey revealing 48 per cent of Italians saying they would leave the EU if presented with a referendum.

The leader of the right-wing Northern League party Tweeted a celebratory message following last week's Leave victory: "Long live the courage of free citizens!"

He added: "Heart, head and pride defeated lies, threats and blackmail. THANK YOU, UK, now it's our turn."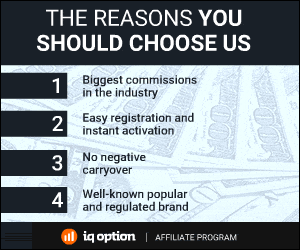 197 Total Views
1 Views Today