The Executive Governor of Cross River State has won the Balafon Award Tourism Man of the Year Award for Nigeria and West Africa. It was a four-man race between him, the Minister of Tourism for Ghana, The Minister of Tourism for the Gambia and Obinna Ekezie the MD of Wakanow. This was based on the results released on Tuesday by the Award committee .

The Balafon Award committee made up of travel professionals and journalists from Nigeria and Ghana approved the results for the best performers in Travel and Tourism West Africa.
The committee had earlier met and shortlisted nominees for the different award categories. The shortlisted Nominees were then exposed to public votes on Atqnews website and Facebook page. The online voting was done using Survey monkey software. Atqnews Facebook page has 23,000 followers and the newsletter has a weekly global audience of over a hundred thousand people. After a robust debate while analysing the results the Award committee approved the results. Winners will be presented with award certificates at Accra Weizo event in Ghana on the 15th of July. From the analysis it is obvious that most of the voters were from Nigeria and Ghana with few other voters from other parts of Africa.
Governor Ayade in his first year in office not only sustained the tradition of Carnival Calabar but raised the bar for the event. His tourism achievements in 12 months in office include the opening of the first monorail in sub-Sahara Africa, Hosting the biggest ever street carnival in Africa last year, setting up Callywood the new movie genre that is rated to be bigger and better than Nollywood. He is also creating new cities in the state. Cross River State prides itself as having created the first authentic international carnival in Africa with participation from Africa and other parts of the World. He introduced the first bikers parade, the first green carnival and delivered the Largest crowd ever seen since carnival began in 2014. These achievements helped Prof. Ben Ayade clinch the double Award in his first Year.
The Balafon Award winners by ranking of the results approved by the committee:
1. Best airlines in West Africa: Arik. Asky and Air Peace
2. Top 10 hotels in West Africa: Eko Hotel and Suites Lagos,Transcorp Hilton Hotel Abuja, Intercontinental Hotel Lagos, Labadi Beach Hotel Accra, La Palm royal Beach Hotel Accra,Kairaba Hotel Gambia, Radisson Blu,Hotel Lome, Wheatbakers Lagos, Lou Moon Ghana, MovenPick Ambassador Hotel Accra.
3. Top 10 hotels in Ghana: Labadi Hotel,LaPalm Royal Beach Hotel,Movenpick Ambassador Hotel,Golden Tulip Hotel Accra,Holiday Inn ,African Regent, Kempinski Gold City, Tang Palace, Royal Senchi Resort Akosombo, Lou Moon,
4. Top five hotels in Nigeria: Eko Hotel and Suites Lagos,Transcorp Hilton Hotel Abuja,
Sheraton Lagos Hotel,Oriental Hotel and Intercontinental Hotel Lagos.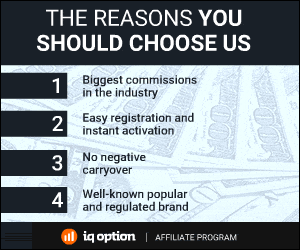 130 Total Views
0 Views Today