Abiodun Ogunleye, former deputy governor of Lagos State and chieftain of the All Progressives Congress (APC) in this interview with AUGUSTINE ADAH spoke on the government of President Muhammadu Buhari, controversy over restructuring, governance in Lagos and other sundry issues. Excerpts:

Assessing the one year of President Muhammadu Buhari's government, many people especially from the opposition parties have described the present government of APC as a failure.  Do you have a different view?
Yes, I have. This government has not failed as some people may be saying. You remember when the administration came to power, it prioritised what it wants to achieve on economy, insurgency and fighting corruption. There is no way the government would begin with the economy without addressing the problem of corruption because it is the major issue facing the country.  A lot of money was devoted to buy arms for our military but the money was diverted. Under that condition you don't expect Mr. President to close his eyes and said 'let me begin to address the problem of the economy without making effort to recover the loot'.  The President said that unless we kill corruption, it would kill us; and what did Professor Wole Soyinka said when the government started the war against corruption if you can remember? He stated that corruption would fight back. There is no way corruption wouldn't fight back because a lot of people had free money and  the money must have been spent on frivolities and now the president want to take the money back.  This is coming at the time the price of oil at the international market has dropped and the bombing of oil installations in the Niger-Delta. That is why I align myself with some opinions that it is corrupt politicians that have connived with these people to organise the bombings in attempt to sabotage the present administration.   If we fight corruption, we would be able to save enough money to develop the country.  At the beginning of the civil war in the 60s, I listened to Anthony Enahoro, I was in London by that time when he said that by the end of the war, we would know who our friends are. He was referring to the oil. Other countries that have oil like ours have used it to developed other critical sectors of their economy, but it is not like that in our own country; we keep on seeing the same set of people in government every time. It is only the personnel that has changed.  It is like a club, God has helped us that Buhari pulled himself out of the group because many retired military generals were part of the group.  It is God that moved him out because he was part of them but by coming into politics, he decided to distance himself from the group. What I can say about him is that since he has been aspiring to be president of this country and he got the opportunity last year, he would not disappoint the people.   I observed him and I know he meant well for the country. Our responsibility is to pray that God would help him to accomplish what he has for the country.  We must kill corruption because we would not be able to tackle the problem of the economy if we don't stop corruption.
While everybody agreed that corruption must be tackled headlong, they claimed that EFCC has not been able to handle the job as expected. What do you think is responsible?
It is still the socio-economic problem. I heard some people saying that APC is using the commission to harass opposition party members; I wish they were able to bring concrete facts that would implicate APC and see whether the President would ignore it.  Lai Mohammed has said it before that those accusing the government of fighting one-sided war against corruption should bring  facts against APC member and watch if EFCC will not arrest or investigate those involved.   As I have said before, it is the same set of people that has been in power all these years; and if they believe that poor must remain poor, then whatever policy of substitution and addition you adopt, things would remain the same.  I am worried about certain things happening in the country. In Europe, once you are accused of certain offence, you step aside for investigation to go on, but look at what we have in Nigeria; people were accused of wrongdoings and they  continue to hang on  to their position to the extent that  one of them said he is richer than a state.  How can somebody be richer than a state? Don't we know the story of defunct Societe Generale Bank and that matter has been swept under the carpet as far as I am concern?  I am ashamed that some senators went to court in solidarity with the man. In America and Europe, such a thing would not happen. No senator would accompany an accused person in solidarity to court. So, it is the problem we have in this country, we need to have people that has the same philosophy and focus with President Buhari, because he alone cannot do everything.  When you talk about late Awolowo, he was able to bring some gentlemen that assisted him in Western Nigeria.
Having existed for over 100 years as a nation, some people are saying there is need for us to come together and negotiate our future existence while others are saying we need a better restructuring. Where do you belong among the two groups?
I agreed with those talking of better restructuring, but we need to have the details of what they want.
They are saying too much power is concentrated in the centre?
Yes, it is true and the example is that of the police. I wonder how the federal government would be able to manage the police very well. You want somebody to catch a thief, arrest economic saboteurs and you did not equip him properly, that is not going to work. The number of policemen we need in each state of the federation are not the same. For example,  the number of police men required by  Lagos here may not be the same with Yobe State except now that we have insurgency where members of Boko Haram are  attacking villages and taking over places.  If we have federal guard and state police existing together, they would be able to curtail any security challenge at a time in such a way  that whatever the state police cannot control, it can seek the assistance of the existing federal guard or police. I see no reason why we cannot have state police because the number of policing we need in  Lagos is different from other parts of the country. So, what I am saying is that there should be a state police to take charge of the peculiar need of the state, and when the situation is beyond what it can cope with, then it can seek the assistance of federal police. For example, you send somebody from Bauchi to Lagos and somebody from Lagos who did not understand Hausa language to Bauchi, what kind of policing is he going to do there? You would know that he is not going to be effective in the job.   I remember during the time of free education by late Obafemi Awolowo, the way Alhaji Lateef Jakande was able to assert himself was different from the way it was done in Oyo State. I remember that time, the late Bola Ige saying that the way Lagos is implementing its own programme is different from our own.  I don't disagree with those asking for restructuring, but I don't agree with the type of restructuring that would lead to creation of additional states in the country because many of the states existing now cannot pay salaries. The only challenge is that it is difficult to merge them at this point, but we should be left alone to remain where we are.  Again, if you talk of resource control, the present situation has turned states to beggars where they go to Abuja every month to collect monthly allocations.
How best do you think the ongoing bombing of oil pipelines can be curtailed?
I am not in government, I believe those in government know how best to deal with the situation. But I am not happy that they are bombing the pipelines every day. What I understand is that leaders from the area have not been able to put into proper use what has been given to them from the federal government.  I believe Mr. President is a man of his word, he should be given time and he would do something about the development of the area. What is happening, I believe, is corruption fighting back; otherwise he should be given time to address the problem of the area. The President has just spent one year and the promise he made to fight corruption is being carried out, so, why are they bombing oil installations?  The case of Biafra is different because they have been agitating for secession for some time now, but what I don't understand is why they are carrying out the bombings.  I learnt Tompolo has dissociated himself from the bombing, but I cannot believe.  The Niger-Delta leaders should know those who are behind this act.   My appeal to them is that they should see reason and embrace dialogue because even if they want resource control, the federal government should sit down and see how it can go about that because what they are doing has a long term environmental effect on the lives of the people in the area.
We talk about too much power at the centre, what areas do you think the federal government should allow states handle?
The federal government should concede to the idea of devolution of power because there are some areas that the government at the centre should allow government at the state to take control. Take for instance, agriculture:  the federal government has no land on its own, and therefore, it must collaborate with state governments to be able to achieve much in the area. In education, the federal government can take charge of tertiary education while states and local government can be in charge of primary and post primary education. There are so many other areas like that.
About a year ago Akinwunmi Ambode took over the mantle of leadership as governor of Lagos State, how do you score the administration in the past one year?
He has done tremendously well. We talk of security; he has been able to build on what Fashola has done. He has been able to procure three helicopters and the government was able to chase away those vandals except that recently, we heard that they have started coming back. He has provided armoured and other vehicles for security agents so that they can perform their duties effectively. If you talk of health, the governor has provided more ambulances for those working in rural areas. In education, schools are being renovated all over the state. What I don't know is whether the school feeding programme, a project of the federal government has started though it is a federal government project and a committee was inaugurated to handle that. All I can say is that Ambode has so far done well.
But there has been criticism over the governor's ban on street hawking because a lot of people have been deprived of their means of daily income. What is your view on that?
The 35 BRT buses that were destroyed at Mary land was as a result of street hawking. Lagos is a synergy of every other states or developing countries in the world and also a mega city.  I don't see a situation where such a thing would happen and government would keep quiet. Don't forget some of these street traders are robbers.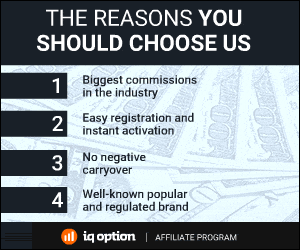 141 Total Views
1 Views Today