Chris Brown's latest run-in with the law continues to raise questions.

Speaking out in a press conference on Friday, Brown's lawyer, Mark Geragos, said the singer is innocent of the current accusations against him. Brown was arrested on charges of assault with a deadly weapon on Tuesday, after former Miss California Regional 2016 Baylee Curran alleged he had threatened her with a gun.
Geragos defended his client and set straight what he called false information in the media, disputing that there was a "standoff" between LAPD and Brown on Tuesday. Geragos says he specifically advised Brown to not come outside his home or to consent to anything, and to wait for him to get there, upon finding out that the police initially didn't have a search or arrest warrant. Geragos said the singer was completely cooperative at all times with police officers, and also says his 2-year-old daughter, Royalty, was not present at the time.
Brown's lawyer said that were no guns or drugs found in the home.
"From the best of my knowledge, for the entire time I was there, there was no gun — or guns — found in that house whatsoever," Geragos said. "There were no drugs, that I'm aware, that were found in that house whatsoever."
Geragos also said that "nothing was found that corroborated" Curran's statement.
"[Police] were specifically looking for a specific type of jewelry — that was not found," Geragos said, also claiming that none of the six witnesses supported Curran's story.
"The story that was conveyed to me by the witnesses there was that nothing happened, and that this woman got irate when she was asked to leave because she was acting in an erratic manner," Geragos said.
The lawyer also said his team was currently investigating texts Curran allegedly sent to a friend early Tuesday morning, "Chris Brown is kicking me out of his house because I called his friend's jewelry fake, can you come get me?" Curran allegedly went on to text that if she couldn't get picked up, "I'm going to set him up and call the cops and say he tried to shoot me and that will teach him a lesson." Curran reportedly denies sending the texts, but Brown's team is working to authenticate them.
"We're going to be calling for a formal criminal investigation if we can … authenticate the texts that were sent, because if those texts were true, then it gives great credence to what my client said initially, which was, 'nothing happened and this was a set up,'" Geragos said.
Before his arrest, Brown pleaded his innocence in three videos he posted on Instagram. Geragos also called the allegations against his client "demonstrably false."
Meanwhile, Curran told media that she felt 'validated' by Brown's arrest.
"I'm scared for my life. I'm terrified," she explained when asked why she filed a police report. "I hope they can provide protection… I think the world kind of needs to know that this stuff does happen. A lot of violence is going on in the world right now and I think that we all kind of need to wake up to it and reunite and just share the love, I guess."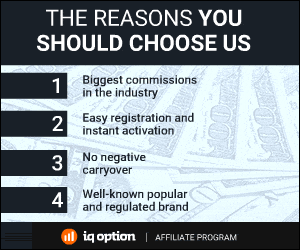 1088 Total Views
1 Views Today