A member of staff at a Burger King restaurant smashed its windows after a prank caller warned the building may explode unless "pressure was relieved".

A man claiming to be from the fire department called the restaurant in Coon Rapids, Minnesota, on Friday night to say there was an explosive gas inside the building and that staff should break the windows to allow it to disperse safely.
Police officers arrived to find "windows being broken by employees of the restaurant, in an effort to let out air", Coon Rapids Police Department said in a statement.
"The manager was frantic and actually believed the building was going to blow," Sergeant Rick Boone told local newspaper Star Tribune.
The store "had received a phone call from a male who identified himself as a fireman", Sgt Boone said.
The caller "said there were dangerous levels of gas in the building and [that staff] had to break out all the windows to keep the building from blowing up."
"The employees ran out to their cars and got tire irons to break out the restaurant windows", Captain Tom Hawley told CNN.
"About 20 windows were busted out… He [the caller] was very convincing. He seemed to have knowledge of fire suppression systems and acted like he was monitoring the building remotely."
One employee suffered a minor cut while breaking the windows, according to police. No other injuries were reported.
"I guess I was a little scared", Burger King employee Ethan Grewe told CNN-affiliate TV station WCCO.
"My other co-workers were doing it, so I just followed along."
The smashed windows have been boarded up, and the drive-thru section remains open for business.
Officers are investigating the identity of the caller. Residents who receive a phone call claiming to come from the fire or police departments are asked to consider it a prank and call 911 immediately.
A Burger King restaurant in Oklahoma reportedly received a similar call the previous night, warning staff there were high levels of carbon monoxide in the building. Employees smashed windows, incurring an estimated $10,000 damage, reported local TV station KFOR-TV.
"It is a little upsetting that they would try to give the fire department a black eye," Thomas Larman, of the Shawnee Fire Department, told the station.
"We would never do anything like that. We're here to serve the public, protect the public."
"The prank is just a waste of time for everybody," Christa Jones, mother of a Burger King employee in Coon Rapids, told CNN.
"It costs everybody money."
Another such call to a California Burger King restaurant in February resulted in $35,000 damage and one employee ramming his car into the building. Fast food restaurants Jack in the Box and Wendy's have received similar calls this year in Arizona.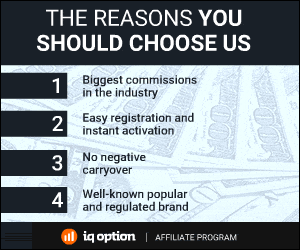 334 Total Views
1 Views Today