Close to 400,000 people have signed a petition demanding the throwing out of the judge who sentenced Brock Turner to six months probation for raping an unconscious and intoxicated girl behind a garbage bin.

At the time of writing, just over 372,000 people are calling for judge Aaron Persky to be removed from his judicial position for the "lenient sentence" handed to the Stanford student and swimmer.
Turner was found guilty of three felony sexual assault counts in the January 2015 attack.
District attorney for Santa Clara, Jeff Rosen, said Turner was like a "predator searching for prey", according to the petition.
Despite the convictions and the objections of 250 Stanford students, the judge allowed the most minor sentence recommended by the probation department.
The judge claimed that a prison sentence would have "a severe impact" on the defendant.
"Judge Persky failed to see that the fact that Brock Turner is a white male star athlete at a prestigious university does not entitle him to leniency," wrote the petition founder, Maria Ruiz, in Miami. "He also failed to send the message that sexual assault is against the law regardless of social class, race, gender or other factors."
Judge Persky was due to face voters on Tuesday to be elected into a new judicial term, but he faced no challengers and the election was cancelled.
"His victory will be short-lived," Stanford law professor Michelle Dauber told USA TODAY." I am 100% confident we will recall him. His decision hit ever woman in the state of California in the gut."
Ms Dauber started a website to recall the judge, which drew more than $8,000 donations in eight hours.
She told NBC that she thought Mr Persky, who also attended Stanford and was athletic himself, was persuaded to "bend over backwards for this young man" due to their similar backgrounds.
Turner's father pleaded with the court to spare his son  from a decade in prison for his "20 minutes of action", while his friend Leslie Rasmussen told the judge in a letter that the accusations levied against him are down to "political correctness".
"I think it is disgusting and I am so sick of hearing that these young men are monsters when really, you are throwing barely 20-somethings into these camp-like university environments, supporting partying, and then your mind is blown when things get out of hand. This is completely different from a woman getting kidnapped and raped as she is walking to her car in a parking lot. That is a rapist. These are not rapists," the letter read.
The petition from Ms Ruiz, demanding the removal of judge Persky, links to a complaints form that the public can fill in.
Ms Ruiz said there are three ways a judge can be removed from a case in the state.
They can be impeached by the assembly and convicted by two thirds of the senate, they can be subject to recall election, or the commission on judicial performance can investigate complaints and can privately remove a judge, subject to review by the supreme court.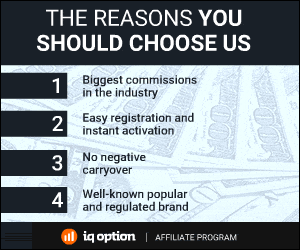 262 Total Views
2 Views Today