Prof Yusuf Ameh Obaje, the former Chaplain, Presidential Villa, Aso Rock, during the Olusegun Obasanjo presidency, in a chance, met with JUWE, OLUWAFEMI 'DILI at a Fast-Breaking Dinner to mark the end of Ramadan in Abuja. In this encounter, he opens up on the path to peace and religious tolerance in Nigeria. The erudite academician and cleric also reveals his relationship with the Sultan of Sokoto, among other notable Islamic clerics and leaders. 

As Muslims celebrate the end of Ramadan what would you advise as the panacea for peace in Nigeria?
As we celebrate it with joy and live a life of unity in diversity in unity, I believe that by the help of the Almighty, if our leaders stop playing politics of sentiments and emotionalism through Christianity and Islam, Nigeria would soon become the greatest of all nations. I am writing a book titled, 'The Categorical Imperative of Anti-Corruption Revolution.' It is interesting to note that whatever definition we assign to the word 'corruption', there are at least 14 types of corruption. So, when people begin to talk on corruption as economic corruption that exists, I tend to laugh, because very deep and key to the crises of economic corruption is what I call the odological corruption; the corruption of our 'being', that we are now denying our 'being-ness', we are rejecting who we are as created by God.
We feel that we are no longer creatures. We are closing ourselves in the position of the creator and that to me is an 'odological' corruption. There is also the spiritual corruption, moral corruption, political corruption and cultural corruption.
I was developing those thoughts. Even in the area of political corruption, look at what we have done with the word 'politics' and 'politician'. We have succeeded in taking a fundamental gift of God called politics and given it to Satan to the extent that we believe now that politics is not of God and therefore, you have to be wicked, tell lies, be fraudulent and have ascribed anything negative to being a politician.
Why talking about corruption?
It is something that is fundamentally politics. Politics is simply a science of administration; an art of governance, a gift of God. It is God who invites human beings; join me in the act of on-going recreation of the world. He has placed a major responsibility in our hands as co-administrators of the world. Therefore, governance is a service to God. The politician is an instrument in the hands of the Almighty. So, when you now turn this very divine instrument of governance and assign it to the devil, the implication is that, what you have succeeded in doing is to create a monster of apolitical corruption and then, you will hear that politics is a dirty game. Now, who told you that administration is a dirty game?
The first responsibility God gave to man in the Quran or Bible is administration, and that is politics. A politician is one who aspires to have a mandate or authority to preside over a given department of life, whether at the local, state, federal or at the council level.
That actually prompted me, in the last book I wrote, titled: 'Politicians or Polistatians.'
I am strongly convinced that politics is not a dirty game but there are dirty people in politics called polistatians. These people are counterfeit politicians, Satan and demon centered.
When you already accept the fact that to be an administrator is to do your own personal will and not the will of the Almighty God who gave you the opportunity through your life and through the institution, you are bound to create all kinds of corruption, including economic corruption and the rest of it.
I believe that we must go back to what I call a serious intellectual renaissance to tackle these crises. There are two major rebirths that are fundamental to any transformation of any country – namely, spiritual rebirth. We must from our two different faiths intensify our efforts. Let the Muslims and Christians be true as intended by the Almighty and practice the faith because the faith given to us in both religions is not a matter of theory. It is a lifestyle. Once we have that revival, corruption will be taken care of, in any form; whether it is political, moral, anthological or spiritual. And backed up with that rebirth is spiritual rebirth. That is why we said let us go to school from the lowest level and start teaching the fundamentals.
There has to be a re-awakening of the mind of people intellectually. Ignorance and illiteracy are assets in the hands of the evil ones. All forms of corruption that we think about, violence and lack of unity is based on illiteracy and ignorance. How can somebody confess that there is one God and none beside him and still hates the other? It is a contradiction of the highest magnitude. What God means is that, we are all related. If you count it as heresy, let it be heresy.
I said I am related to Satan and somebody said what kind of madness is this? Satan was created as an Angel but in disobedience, God has punished him to be that devil he is today. In other words, his existence is largely due to God's permissive will. Satan is not God. If he is God, none of us will be alive today… If you turn yourself as a human being to a murderer, a kidnapper or hired assassin, I can't identify myself with you, the same way I will never identify myself with Satan even though he is part of the created family of God. And if it is God's will to say Satan should cease from existing today, Satan will not exist, he will cease to exist.
We must come back to spiritual rebirth, intellectual renaissance. That is why I constantly appeal to people to say, 'look, why can't we have 7 days national declaration of praying and fasting' from all our churches and mosques and cry unto God to help us re-lay a solid foundation for a new Nigeria.
in spite of all these efforts, as far as I am concerned, we cannot fight economic corruption with any reasonable success. I was amazed when recently, the British Prime Minister said that Nigeria is 'fantastically corrupt' and somebody asked me two days after, what is this expression, 'fantastically corrupt?' I said, once you make a public statement, you allow for all kinds of interpretations. I said my own personal interpretation is that, the man is a very clever and intelligent man. He knows why he chose that word 'fantastically corrupt'. Because Britain benefits a lot from our corruption, so, it is fantastic to him.
Of course, he Cameron knew how he was using that word. They are the biggest beneficiary of Nigeria's corruption, particularly economic corruption. So, why would he not say fantastically? If they decide today that all the corrupt people who have their houses, buildings, empires and investments in Britain, would be sent back home along with their children, it will change the face of corruption in Nigeria, particularly economic corruption. But, since it is fantastic and they are benefiting from it fantastically, it will continue. That is what I believe that Nigeria inter-religious council, if properly revived and with what the Two-Faith Inter-Religious Youth Organisation is doing now.
We have a greater opportunity of helping any government in Nigeria now because we will help leaders to realize their failings.
With my experience with former president Olusegun Obasanjo, I have realised this. I told him, I'm not just here to pray for you as a Chaplain, I am also here to assist you fulfill your own purpose as the high priest of the nation. You are the high priest not just the president.
President Buhari should also realise that he is the chief Imam of the nation. It is not that you have some people in one room praying for you; rather, your spirituality should affect the spirituality of the nation. We cannot run away from religion because God gave us religion as an aid to fulfill the purpose for which he created us. That does not however give room to fanatics on both sides.
We must come together because a true religious person, whether a Christian or a Muslim must recognise that there is one God and one humanity, regardless of the person's faith; we are brothers and sisters.
What is your panacea for building one united Nigeria, devoid of religious intolerance?
One of the greatest things that Almighty God has done for Nigeria is the gift of the two major religions of the world – Christianity and Islam. And because that gift is so fundamental to our national peace and progress, the Almighty inspired the former president, Chief Olusegun Obasanjo and me to raise a private discussion that became a public matter.
As a matter of fact, I started by telling him that with the gift of these two religions and what they stand for, it is important that we try to find a way to ensure that we use both to build national unity and progress. I told him those of us who are spiritual leaders should come together to form a body on our own instead of waiting for government, even as I reminded the former president that each time the federal and state governments tried to put the two faiths together, it did not work. These efforts only lasted for a maximum of three to six months.
Only we the spiritual leaders can come together on our own with our own specific aims and objectives. Only then can we come up with a very strong organization that would serve as a basis for united Nigeria and move the country forward. Obasanjo readily agreed to it and called the Sultan of Sokoto, CAN president and while I sat there as his link with them. The president himself spoke to them on this position stating that he had discussed it with me as the State House Chaplain, and I have bought the idea. The following day, I picked up the CAN president from Lagos and others and we landed in Sokoto. To our greatest amazement, three days before our arrival, the Sultan of Sokoto and his team were thinking about the same subject. So, it was easy to accept that it was the hand of God that was leading us together which is why and how Nigeria Inter-Religions Council (NAIREC) was formed, and I can tell you God used it mightily to bridge the gap between Muslims and Christians because we believed very strongly that with these two major faiths with the majority of Nigerian population, only if they were united, we would build a united Nigeria.
The journey started very well and we have moved on with all the challenges we encountered, but with one common goal; one Nigeria, through the two major faiths, it was a dream that came through.
Do you subscribe to the call for the re-introduction of moral education and religious formation as part of school curriculum, for youth reformation and best moral values?
Absolutely, even in the NIREC, we advocated that. Within six months of our existence, we set up a committee to examine how we can achieve this school of national unity, and one area that came up was the appeal to all governments – state and federal to ensure that the study of religions as educational curriculum was made compulsory in all our schools – particularly the teaching of Christianity and Islam from the primary to tertiary levels. This is because we realized during our interaction that a lot of the misunderstandings were based on ignorance on what the other faith stands for and we also insisted on the proposal to have moral education as a stand-alone course or be part of religious education and we pursued it.
There were some states that were willing to buy the idea but unfortunately most of the Nigerian proposals ended up in waste basket of files domiciled in our various cupboards, but I'm happy that there is an appeal in the same direction; let's have religious education in our schools.
Nigeria could easy become the greatest because when we talk about Christianity and Islam, there is emphasis on one God. One God immediately introduces the idea of one family, one people, one common destiny and a proper understanding of that gives the individual a sense of belonging and unity.
It is a fundamental doctrine in Christianity and Islam that there is one God and the implication of that is that if there is one God, there is one humanity and we are all members of the same family and to handle our country's lack of unity, if we go round the school and catch them young and say there is one God, and this is emphasized in our two major religions and we allow these young people to come up with that culture of believing, trusting, acting and living a lifestyle of one God, one common destiny and one humanity, then we can very easily overcome the crises of inability to accept one another.
Let me also add a little in that dimension. When you look at Christianity and Islam very closely, this idea of 'love your neighbor as yourself' is an emphasis in the two religions and if we teach the young people and revive our own understanding of this fundamental of our faith even as adults; one God, loving your neighbor as yourself, then more than half of our crises of not accepting one another or lack of peaceful coexistence would have been solved.
An inter-faith group recently mooted the idea of a military and para military summit as a solution to insecurity and conflict resolution, what is your take on this?
I think this is a very good idea because in the first place, who holds the key to the security of lives and properties is the Almighty God. Let whoever is involved in security recognize that God is the only ultimate and supreme guarantor of one's security so that we can now appeal to him for knowledge, understanding and wisdom to handle our security challenges. It is fundamental.
So, going there to create that kind of platform where we can teach and dialogue with security people in promoting peaceful coexistence and security of lives and property, I think is in the right direction. The truth of it is that without genuine God consciousness, there is no security of lives and properties.
What would you advise our leaders and Nigerians in general?
We must all go back to God from our different faiths. We have enough doctrines in both Christianity and Islam, seriously positive to take us back to God because our firm belief in the oneness of God has implication for our oneness. If there is one God and we are created by that one, then we are all related, we must emphasis that.
Who knows, maybe my own ancestry can be traced to the Fulani's or vice versa. There is a portion in the Bible and I believe it is Ezekiel chapter 16 verse 3. The children of Israel were fond of saying that 'we are Jews, they are Gentiles.' Prophet Ezekiel told them, saying 'look, your ancestors are Gentiles. Your great father was an Amorite, your mother was a Hitite; Gentile.
The Igbos may be having common ancestors with the Fulani's and vice versa with the Yoruba's, so are the Igala people. Because we know that there is one God, we already know that we have one supreme ancestor who is God. So, let's go back to the fundamentals of our faith and let there be genuine revival. Any leader today that ignores the fact of God in directing the nation or the department that you are leading is in crises.
Where is our national ideology? And the absence of that is our greatest challenge because without national idea that would drive all of us, at this age, we are talking about the northern, southern, western president etc. should we not be looking at what are the fundamental characteristics of a leader that will help us achieve the goals we are looking for? And who fits it? Whether it is an Igala, Fulani, Hausa or any other ethnic group, is beside the point. But the absence of national ideology makes us to keep beating about the bush.
I did not tell God i want to be an Igala person, but I'm grateful for being an Igala person, but that will not make me hate those from other tribes.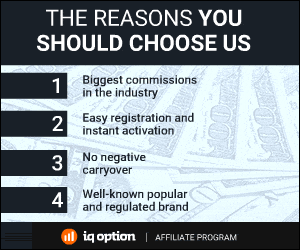 146 Total Views
1 Views Today