After the Thursday British vote to exit the European Union, the task may get more complicated for many stakeholders, including those of Nigerian immigrants. A number of them may start serious preparation for their exit from Britain.

Of the four categories of Nigerians in the United Kingdom those that may feel the pinch the most include, the undocumented ones, who have stayed very long in the UK, but are often advised to return to Nigeria, as well as, those purportedly married to Europeans, with only the EU family visa as document. Other categories are those with EU membership passports, as well as, the expatriates.
The expatriates, including medical practitioners and academics, may have nothing to fear, as they will not be affected in any way.
Similarly, Nigerians with EU membership passports do not have much to worry about. The Britain Prime Minister David Cameron has assured that the government will ensure a smooth transition to ensure that those that are settled in the UK are accorded the same privileges as citizens under a transition programme.
A reciprocal arrangement may, however, be worked out with their home countries. But other EU passport holders coming into the UK, in the future, may not be accorded the same respect.
Those currently with the EU family visa would continue to enjoy privileges attached, but it is unlikely that new cases of those married to Europeans would be entertained any more. This system has helped thousands of Nigerians to settle in the UK. Upon completion of the five-year period, they are granted indefinite leave to remain in the UK, and they can go on to apply for British citizenship after one year.
Ms Omolara Adesanya, who spoke to The Guardian, is one of those Nigerian-European now uncertain of her status. Ms Adesanya runs a money transfer business in South East London and married to a Portuguese early last year. She is worried about what her fate would be under the new regime. Upon her marriage, she was granted a five-year EU family visa. Her worry stems from what will happen to her in four years time. Despite a comfort letter she got from her solicitor, that she will not be adversely affected, she's still worried.
However, the undocumented veterans, with long stay in the UK, normally do not have any rights. UK-based solicitor at the A&A solicitors in Middlesex, Mr. Bisi Adewole, told The Guardian that, "For some years now, it became a norm that, if they could prove that they have been here for a continuous period of 10 years, and/or they have a child over seven years of age, they are usually granted visa to enable them fully settle here."
This two-year visa is usually given four times, so that by the time the applicant has spent a total of 10 years under this visa, they are then eligible for an indefinite leave to remain, and then granted a British citizenship.
This journey, according to Adewole, usually takes roughly 20 years, because the applicant would have spent at least 10 years prior to putting in an application. "However if these people are caught anytime, at all, within the first 10 years of being here illegally, surely they would be deported. It is a big risk," he said.
Those married to Europeans and the undocumented senior immigrants rely on the provisions of Article eight of the European Convention on Human Rights, which provides a right to respect for the private and family life of every person residing within the EU, irrespective of Nationality. This provision has also been domesticated in the UK Human Rights act of 1998. However, this is one of the laws that would be repealed once the transition out of EU is completed.
"In effect, it would be easier to deport undocumented Nigerians once the UK leaves the European Union," Adewole said.
According to the official 2011 population census, there are 201,184 Nigerians residing in the UK. However, there are those below the age of 18, though with Nigerian parentage, but who do not see themselves as Nigerians. Also according to solicitors handling immigration cases, there may be up to double the official figure.
However, a credible figure of how many people are facing deportation may not be available. "Even the UK Border Agency does not have the precise figure. For every one documented Nigerian, there are likely another one undocumented Nigerian. The problem with undocumented immigrants is that they wouldn't come out until they are ready to make an application to the home office."
But fear of racial attacks is beginning to emerge. A self-employed chartered accountant, Ms. Ronke Ojomo, fearing that racism will increase, told The Guardian: "Yesterday, despite being fully settled here, someone said to me 'go back to your country'."
However, an associate lecturer in Business Management at Birkbeck, University of London. Ms. Clara Ogunmilade said that it is too early in the day to know the effects. Racist attacks, according to her, would increase even as illegal Nigerians would now take on the blue-collar jobs being left by departing Romanians and Polish. "For the skilled commonwealth members like Nigeria, nurses and doctors supply to the UK may increase. This used to be the traditional ways of supplying them to the UK," Ogunmilade said. She also fears an increase in incidences of homophobic attacks.
About 29, 000 Nigerians are presently facing force-deportation from the UK, ostensibly owing to migration crisis. The Acting Nigerian High Commissioner in London, Olukunle Bamgbose, assured that: "We are insisting that due process must be followed before Nigerians are really removed from the UK to Nigeria."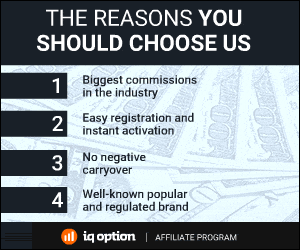 200 Total Views
2 Views Today