Ben Butler, who was convicted of murdering his six-year-old daughter Ellie in a fit of rage, was also violent towards a younger sibling, according to a high court judgment.

The child, who cannot be identified for legal reasons, told carers of disturbing levels of abuse when briefly in the care of Butler and his partner, Jennie Gray.
Carers reported to a high court judge in a private hearing that the child told them they had been punished when they wet themselves.
Their "head was put down the toilet and the toilet was flushed".
The child said that they "got smacks" at "mummy and daddy's house" and described "my house" as a "bad" house.
The alarming details of the abuse meted out to Ellie and the younger sibling emerged for the first time after the court of appeal ruled on Friday that the Guardian and six other media organizations could have access to this historic judgment on the case.
In the 36-page judgment, Mrs Justice King, said she was also satisfied that marks on the younger sibling's back and bottom on the day the sibling was admitted to care, which was just after Ellie's death, was "probably with a belt".
Butler, who was jailed for life month, and Gray, who was sentenced to 42 months for covering up Ellie's death and for child cruelty, portrayed themselves as doting parents who would never have harmed their children.
However, King's judgment handed down after a private high court hearing relating to Ellie's death describes "a highly dysfunctional and abusive relationship" in which the mother was subjected to "chronic domestic violence".
Ellie and the younger sibling were reunited with Butler and Gray in November 2012 after years in the care of others.
A different high court judge, the now-retired Mrs Justice Hogg, had found the two children should be returned to their parents after an earlier conviction for assaulting Ellie was overturned by the court of appeal.
Ellie had been living with her maternal grandmother and grandfather, who after Butler's conviction revealed that he had warned Hogg that she and court staff would have "blood on their hands".
In October 2013, some 11 months later, Ellie was dead after suffering horrific head injuries.
King, who was asked to look at the facts surrounding the case in June 2014, found that it must have been "deeply disturbing" for Ellie to have been moved "from the tranquility and calm of her grandparents to the toxic and abusive atmosphere" of her parents' home.
In a damning finding, she said that that one of the "most disturbing things" revealed in the abusive text message exchanges between them "was that the mother repeatedly sought to ingratiate herself with the father in a pitiable and wretched way at the expense of her children".
She said Butler's description of the younger sibling as "an abs[olute] cunt" was shocking, language Butler tried to dismiss as normal during his trial.
The judge found Butler and Gray to have been "untruthful" to Hogg and said that even with the assistance of an independent social worker it would be a "challenging rehabilitation" for all concerned.
Ellie had not lived with her parents since she was a baby and her younger sibling had very little contact with Butler during their life in care.
King found that Gray had been admitted to hospital less than two months after being reunited with Butler after becoming pregnant.
Doctors were concerned that she had been subjected to violence as the consultant noted bruising on her thighs, but she lied about her status, telling staff that she was a single mother whose husband worked in the north.
The judge also noted records that Butler had been judged "to pose a medium risk of serious harm to members of the public and staff" seven months after he had got custody of Ellie, during a court case over benefit fraud.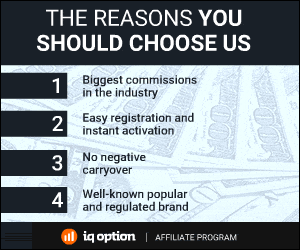 1209 Total Views
1 Views Today