Enugu State Chapter of the All Progressives Congress, APC, Sunday called on the Deputy Senate President, Ike Ekweremadu, to face the forgery charges against him instead of politicizing the matter.

This was as the party berated Ekweremadu who is from the State for writing the international community over the alleged forgery trial against him and other members of the Nigerian Senate.
It would be recalled that Ekweremadu recently wrote the United Nations, European Union, EU, Unites States Congress and the United Kingdom, UK, among others, alerting them of imminent threat to Nigeria's democracy.
The lawmaker, who represents Enugu West Senatorial district at the National Assembly, had raised the alarm over what he described as an attempt to truncate Nigeria's democracy and silence him as the leader and highest ranking member of the opposition in Nigeria.
But briefing newsmen in Enugu, the APC chairman in Enugu State, Dr. Ben Nwoye, said Ekweremadu's action was uncalled for because nobody was above the law.
The APC chieftain also berated Enugu State government officials, who he said, "went to Abuja to chant unnecessary solidarity songs for Ekweremadu the day he was arraigned," describing such action as shameful.
He also frowned at the manner the Senate treated the representative of the Attorney General and Minister of Justice during his appearance in the Senate over the issue, saying since the Attorney- General respected the Senate, they should have listened to his representative.
Nwoye wondered why the Deputy Senate President should take an internal matter of a sovereign nation to a foreign land, adding that the action was aimed at impeding the judicial process as well as to tarnish the image of the APC-led government.
According to him, "after all, how many indicted citizens of foreign nations have ever written to the Nigerian government to intervene in their matter?
"Calling on the UN to intervene in the forgery allegation amounts to ceding our sovereignty to foreign nations. The CIA director and many US senators and government officials were over the years indicted and convicted; did they write to Nigeria?
"Some of the officials pleaded guilty and resigned and never wrote to any foreign country, including Nigeria. Those involved should face trial and stop invoking tribal, religious and ethnic sentiments.
"We want to advise them to stop heating up the polity. After all, there are millions of Nigerians who are facing different trials like rape and corruption, among others. Have they written the international community for intervention? We don't want a situation where the law of the land would be for a selected few," Nwoye stated.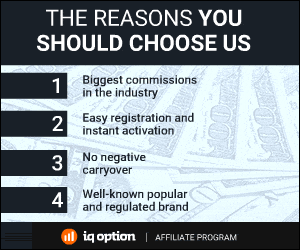 164 Total Views
1 Views Today