Deadly fighting has resumed in Syria's divided second city of Aleppo, after a brief calm overnight.

State media say rebels shelled a mosque in the government-held district of Bab al-Faraj, killing eight people.
Rescue workers report that a clinic in rebel-held Marja was targeted in an air strike, the second medical facility to be hit in a week.
Meanwhile, the military has announced a "regime of calm" will take effect elsewhere in Syria early on Saturday.
It will last, it says, for 24 hours in Damascus and the Eastern Ghouta region outside the capital, and for 72 hours in the northern countryside of Latakia province.
The "regime of calm" was not explained nor was there any mention of Aleppo, where seven days of escalating violence has left more than 200 civilians dead.
The Syrian Observatory for Human Rights, a UK-based monitoring group, says one person was killed in Friday's air strikes on rebel-held Aleppo, while the Local Co-ordination Committees (LCC), an opposition activist network, puts the death toll at three.
The Syrian Civil Defence, whose volunteer emergency response workers are known as the "White Helmets", say that among the sites targeted by government warplanes was a clinic in Marja that had provided dental services and treatment for chronic illnesses, AFP news agency reports.
Several people were wounded, including at least one nurse, it adds.
On Wednesday night, the al-Quds Hospital in the rebel-held Sukkari district was completely destroyed in air strikes that US Secretary of State John Kerry said appeared to have been "deliberate".
The Free Aleppo Doctors Association said on Friday that at least 50 people, including five members of staff, had been killed.
The International Committee of the Red Cross (ICRC) said the attack was "unacceptable" and warned that Aleppo was being "pushed further to the brink of humanitarian disaster".
The LCC said it had documented a total of 73 deaths in rebel-held Aleppo on Thursday, most of them the result of air strikes.
Before Friday's mosque shelling, the official Sana news agency reported that at least 33 people had been killed in government-controlled areas in 24 hours.
Aleppo has been one of the areas worst affected by the five years of war in Syria.
Large parts of the city have been destroyed and its infrastructure has been severely damaged, leaving civilians without water and electricity for months.
The ICRC said the escalating violence was putting millions, many of whom are displaced and living close to frontlines, at grave risk and without a chance of getting much-needed aid.
In an interview with the press, UN Secretary General Ban Ki-moon called on the warring parties to overcome their differences and work towards peace.
Syrian leaders had to "go beyond their narrow personal perspectives" and call a halt to the destruction of their country, Mr Ban said.
"How long are they going to fight? They are destroying their people and infrastructure. How will this be resolved?"
In a reference to Europe's failure to cope with the influx of Syrian refugees, Mr Ki-moon warned Syria's war had worrying implications worldwide for the protection of human rights and human lives.
'Aleppo is burning': Regional media reaction
The latest reports from Aleppo have alarmed regional media outlets opposed to the Syrian regime, with fire being the image of choice.
"Aleppo is burning" reads a stark headline in the Saudi paper al-Riyadh, while an editorial in the Lebanese daily al-Mustaqbal accuses President Bashar al-Assad of "burning Syria while the whole world watches".
An Arabic hashtag translating as "Aleppo is burning" had been re-tweeted more than 180,000 times by Friday morning.
In Syria itself, Nasser Qandil, in pro-government al-Thawra, warns rebels in the city that a "war of all wars" will be unleashed on them in the coming weeks.
Many regional commentators fear the worst in Syria's second city, with London-based Arabic paper al-Sharq al-Awsat predicting a "war of annihilation" by government forces.
Meanwhile Maher Abu Tair, in Jordan's al-Dustur, criticises the wider Arab and Muslim world for "standing and watching the carnage", while Asaad Haider in al-Mustaqbal  contends the "world cannot play blind in the face of a catastrophe".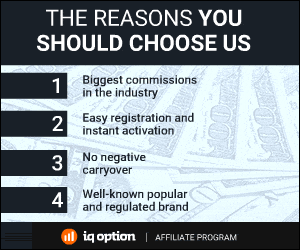 158 Total Views
1 Views Today