The Minister of Communications Technology, Mr. Abdulraheem Adebayo Shittu, has revealed that the federal government accepted the out-of-court settlement with MTN over the N1.04 trillion fine imposed on the telecommunication giant because it is part of the ethics of the legal profession.
Shittu said, as a lawyer, it was good to encourage out-of-court settlement over and above endless litigation.
The federal government through the Nigerian Communications Commission (NCC) had slammed MTN with N1.04 trillion fine last year for alleged infraction on its SIM card rules and regulations.
However, the sum was reviewed and slashed down by 25 per cent following interventions from different quarters which ultimately brought the fine to N780 billion. It was after this reduction that MTN dragged government to court.
Speaking at the sideline on Wednesday evening after a meeting with mobile network operators in his office in Abuja, Shittu, said it was MTN that went to court and the same company came back to asked for an out-of-court settlement.
Asked to speak on MTN's payment plans to offset the balance N730 billion after the initial down payment of N50 billion, Shittu said government had not sat down to discuss that plan.
"We have not sat down to discuss the payment plans. They have a proposal, we are yet to look at it and so I don't know what the hurry because this was a case that was in court."
However, the minister disclosed that the N50 billion was paid using bank transfer.
He said the money was more than what anybody can steal, stressing that "we are not thieves in this administration."
He sated: "In any case, stealing cannot be carried on under the President Muhammadu Buhari administration."
On why the payment wasn't made through the NCC, Shittu responded: "I think there are mischief makers all over the place. If money will be paid arising from the imposition of fees, they won't go and pay it in the market place or in my office and in any case my office cannot accommodate that kind of money; they won't even pay by cheque.
"MTN made the payment by bank transfer and I have been interviewed severally on this. I can confirm that they paid N50 billion as a preliminary step towards agreeing that they can sit with government to negotiate the entire payment, so there is nothing underhand in that payment.
"So it is inconceivable that anybody will steal money or negotiate with MTN and get away with it, it is as simple as it is. So, it is just some mischief makers that are trying to create problems.
"I want to assure you that MTN paid N50 billion as a pre-condition to our sitting down for final negotiation, instead of asking the court to go on endlessly and if we allow the suit to go and of course we were prepared to defend the position of government."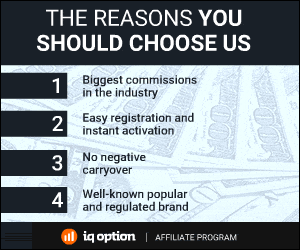 122 Total Views
1 Views Today