Leadership and membership of Peoples Democratic Party (PDP) in Abia North Senatorial Zone of Abia State have expressed their unalloyed solidarity with Governor Okezie Ikpeazu, just as they expressed loyalty to the Abia Charter Of Equity.

They also described the judgment of Justice Okon Abang of the Federal High Court Abuja, in favour of one of their own, Mr. Uche Ogah, as 'controversial and contentious'.
Rising from a stakeholders meeting of the zone in Ohafia, the Abia North PDP, in a statement jointly signed by over 130 leaders of the party in the zone, dissociate themselves from Ogah, stressing that he wanted to throw Abia into anarchy.
"The controversial and contentious judgment of the Justice Okon Abang of the Federal High Court, Abuja came to us as a surprise and a calculated attempt to rock the boat of a smooth sailing government of Abia State under the able leadership of Okezie Victor Ikpeazu.
"That judgment, which is misconceived, unresearched and unknown to facts and law defeats all known principles of justice.
"We totally align with the judgment of Justice Lewis Allagoa of the Federal High Court, Owerri Division, which is well reasoned and well researched, both in facts and law, thereby vindicating and absolving Okezie Victor Ikpeazu of any wrong doing with respect to his tax documents.
"We dissociate ourselves from the inordinate ambition of Uche Ogah who hails from Abia North and his cohorts, in their bid to throw the state into a state of anarchy.
"We express our complete solidarity and absolute loyalty to the Government of Dr Okezie Ikpeazu and affirm our faith in the Abia Charter of Equity as enunciated by the founding fathers of Abia State which implies that the office of the Governor of Abia State will rotate among the three senatorial districts of the state.
"The emergence of Okezie Ikpeazu, from Abia South, at this time is consistent with the provisions of that Charter, Abia North and Abia Central having taken their turn before in 1999-2007 and 2007-2015 respectively", the zone stated.
Senator Mao Ohuabunwa, the senator representing Abia North, Hon. Cosmas Ndukwe, the Deputy Speaker of Abia State House of Assembly, Dr. Eme Okoro, the Secretary to Abia State Government, Hon Osita Igbe, Commissioner for Housing, Hon Uko Nkole, member representing Arochukwu/Ohafia Federal Constituency in the House of Representatives, among others signed the resolution.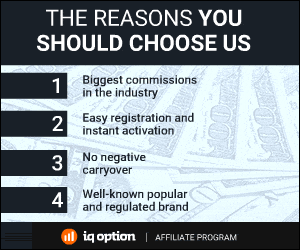 178 Total Views
1 Views Today