Toward the end of Game of Thrones season 1, back in 2011, a note came through to the costume department from HBO execs.

"I was in trouble," says costume designer Caroline Hill, "because the costumes were too clean. Studio complained."
Not many shows get down and dirty like Game of Thrones. Much of the series takes place outdoors, on horseback, soaked in blood and rain, next to sooty hearths or in dank dungeons. Life in medieval Westeros would have been a soiled, stinky mess.
And so these days, at Game of Thrones' HQ in Belfast, Northern Ireland, there is a department called "Breakdown." Between the armory where they make the real plate and chainmail, not far from the sewing room where all of the regalia is crafted by hand, but just before the marquee where every one of the 6,000 extras is fitted, there is a department dedicated to making things look worse.
"Everything goes for breakdown. Even the beautiful dresses for the nobles," says Hill, as we walk past Lena Headey's delicate penance robe from last year, encrusted with tiny stars and just enough mud. "They didn't have dry cleaners then."
In the breakdown room, seven people are charged with making everything look impeccably blemished. When media visits, they are gathered 'round a table, dry brushing in texture and artfully slashing pants. On the walls are shelves of light reactive dyes and "antiquing fluid." One breakdown artist is adding a frosting of spray-on snow to a battered shirt. She herself wears a T-shirt with, "You Know Shite All Jon Snow" on the back, upgrading one of the series' best-known catchphrases with a dash of the local Irish vernacular.
The problem with breakdown, as Hill concedes as we walk through to the tent containing the racks and racks of extras' costumes, is that you can't come in at the end of a good days' battling and throw your blood-and-mud spattered cloak in the wash.
"We have to preserve the breakdown. We have to preserve the dirt," she says. Which means that, yes… "We don't wash the costumes, per se."
Given that this year Thrones has shot everywhere from the dry heat of Girona, Spain, to the boglands of Northern Ireland, those costumes have taken a battering. As a result, the extras tent, complete with piles of helmets, tabards, and pelts, has the distinctive odor of wet dog.
"The Game of Thrones extras are the best extras I've ever worked with," says Hill, who when we meet is preparing costumes for a scene the next day which will use 300 supporting artists. "They come back year in, year out and they are extremely loyal: if they are a Lannister, they stay a Lannister. They won't be a Stark!" she says. "The conditions we have to put them through: Rain, snow, cold… they put plastic bags on their feet to stay dry. They all have their own T-shirts and leggings underneath — that gets washed. If it's been raining all day, we have a 'dry' team who come in every night, spray the costumes with alcohol and dry them out. Ninety percent of the time, it's dry the next day."
Which means 10% of the time, the extras are wearing wet clothes. It can't be pleasant to work wearing what is essentially a musty, sodden wrap. But Owen Teale, who plays Ser Alliser Thorne, says that the costumes set the right mood.
"That set in Northern Ireland, Castle Black, it's in a quarry. And it f–king rains and rains. Once you're in the quarry, you can't get to your comforts as an actor — to the caravans, to the food wagon… they just keep you in there," he says. "When it rains, it takes two people to put the cloak on me. It's an enormous thing, strapped on, and once it gets wet, it probably weighs my own weight again, which is about 15 stone. So it's a bleak, horrible situation, often standing up to my ankles in water. But it helps me go to the right place for Ser Alliser. This is what the world of the show is like: I [look at] everyone on set and think, 'Lucky you… you bastards.'"
Teale, of course, was the man who killed Jon Snow — and thus set in motion one of the most pendulous cliffhangers in TV history. On our visit to Belfast late last year, there was, not surprisingly, a general omerta among the crew about Snow's demise or otherwise. Still, we couldn't help but scour for clues.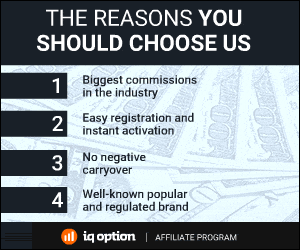 344 Total Views
1 Views Today