On average, 600 films are made every year in Hollywood.

Some of them go on to win the awards, some become the blockbuster hits and some flop. But there are also many films that go unnoticed because they never make it to the big screen.
They may have all the right pieces from the best actors to the finest scripts and top directors, but for some reason or another, certain films never reach the movie-going audience.
Here are seven films that had everything going for them, but never managed to get made:
1. 'Napoleon'

The director of the classic "2001: Space Odyssey," Stanley Kubrick, planned in the mid-'60s to make a film about famed French leader Napoleon Bonaparte.

Kubrick collected 15,000 location photos, 17,000 slides of Napoleonic images, and planned to have upwards of 40,000 Romanian infantry men and 10,000 cavalry to portray the film's battles sequences in France and Italy. He also had David Hemmings slated to star in the film.

Despite a talented cast and crew and all that prep work, because a Napoleon film, titled "Waterloo," in 1970 bombed in the box office, no studio wanted to back Kubrick's project.

Kubick famously said that if the film had been made it would have been "the greatest film ever made."

2. 'Gladiator 2'

That's right, a sequel to the Academy Award-winning film was almost made.

Ridley Scott, the director of "Gladiator," got a call from Russell Crowe asking to make a second part to "Gladiator," a film where Crowe's character died at the end.

Scott explained that Russell told him to figure out how to bring Crowe's character, Maximus, back to life, and thus Scott wrote out a script.

"So, [Maximus] goes down to purgatory and is sent down by the Gods, who are dying in heaven because there's this one God, there's this Christ character, down on Earth who is gaining popularity and so the many Gods are dying, so they send Gladiator back to kill Christ and his followers," Nick Cave, the screenwriter, explained to moviefone.com.

Cave wanted to call the film, "Christ Killer," with a 20-minute fight sequence at the end where the main character realizes he had killed his son.

While it did reach a studio, no one wanted to actually make the film.

"I enjoyed writing it very much because I knew on every level that it was never going to get made. Let's call it a popcorn dropper," said Cave.

3. 'Dune'

Often considered the most ambitious project ever, Alejandro Jodorowsky's "Dune" is also hailed as of one the biggest missed oppurtunities in film history.

A documentary in 2013 titled, "Jodorowsky's Dune," chronocolized the director's journey trying to create this sci-fi film about a fight in the future over a planet with a new drug called "melange."

Jodorowsky said in the documentary that he wanted to create this film so those who did LSD in the early 1980s, could "create those hallucinations but without taking LSD. I wanted to fabricate the drug's effects."

The team behind the film was influenced by films like, "Alien," "Tron" and "The Fifth Element," and the director planned to collaborate with artist Salavador Dali and the band "Pink Floyd."

In the end, the film was considered to be too ambitious and the financers pulled the plug when they realized the film could turn out to be 10-plus hours long.

4. 'Fahrenheit 451'

In the mid-1990s, the "Braveheart" actor Mel Gibson wanted to recreate Ray Bradbury's classic novel on the big screen. It had been done once before in '66, but Gibson wanted to give it another go.

At a point, Tom Cruise was considered to play the main role in the film about a Dystopian world where books are burned.

But, according to patch.com, Ray Bradbury said after a script reading with Gibson that the script draft of the film "should be seen by people to show how dumb studios can be."

Despite there being several scripts for the film over the years, Bradbury's classic wasn't brought to the big screen again because there wasn't a script that satisfied the writers.

However, this movie may not be a lost cause. In April 2016, Entertainment Weekly reported rumors that a "Fahrenheit 451" movie was in the works at HBO.

5. 'The Tourist'

Written by Clair Noto, this film first caught the attention of "Quadrophenia" director Franc Roddam and Universal Studios before director Brian Gibson came across the script.

The dark sci-fi film depicted a secret alien world, where aliens were diguised as human-beings in the middle of Manhattan.

Initially, the script's misanthropic and mature content was too dark for film executives to let it go on the big screen.

Then, because of "Men in Black" had a very similar plot in 1997, the film never moved on to production.

6. 'Indiana Jones and the Monkey King'

A third installment in the "Indiana Jones" series was planned. The film would have been made before "The Last Crusade."

Directed by Chris Columbus, the film would have featured Jones going to Africa in search for the city housing the Fountain of Youth, guarded by soldier monkeys.

Producers George Lucas and Steven Spielberg felt the script was too far-fetched, a criticism they got from "The Temple of Doom" critics.

The film would have also been very expensive to produce, so it was nixed.

7. 'E.T. II: Nocturnal Fears'

After Spielberg's classic film, "E.T." won the hearts of audiences, there were plans for a sequel.

The plot behind the sequel would follow Elliott, the main character from the original flick, and his friends as they get kidnapped by evil aliens. Elliott and his friends would contact E.T. to save them.

After reading the screenplay, Spielberg decided to not go forward with it.

Spielberg reportedly said that the new film "would do nothing but rob the original of its virginity."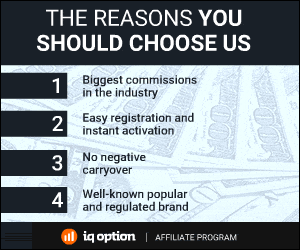 162 Total Views
1 Views Today