Fifty years after they were killed in the sec­ond military coup on July 29th 1966 in Ibadan, Nigerians have stressed the need to turn the spot where the then Head of State, Ma­jor General Aguiyi Ironsi and the then Military Ad­ministrator for Western Region, Lt. Col. Francis Adekunle Fajuyi were killed into a recognized national monument.
The first military Head of State, Ironsi, took over after the men of the Ni­gerian Army overthrew the civilian government of Chief Nnamdi Azikwe (Cer­emonial President) and Sir Abubakar Tafawa Balewa (Prime Minister) on Janu­ary, 15th 1966 in a bloody coup believed to be ethnic in nature. Prominent Nigerian civilians including Sir Ta­fawa Balewa, Chief Samuel Ladoke Akintola (Premier of Western Region), Chief Okotie Eboh, (Federal Min­ister of Finance) Sir. Ahma­du Bello (Premier of North­ern Region) and soldiers were killed during the first military coup.
It was said that Ironsi who was six months old in of­fice was on a national tour believed to be concluded in the then Western Region under its military Governor, Fajuyi before the duo were assassinated in the coun­ter coup on July, 29th 1966. They were earlier abducted at Government House Agodi and were later killed at Lalu­pon along Iwo in Osun State in the present day Lagelu Local Government Area of Oyo State. Fajuyi was 41, an indigene of the present Ekiti State who just came back from a war front in Congo before he was announced as first military governor of the Western Region volun­teered to be killed alongside his boss, they were both bur­ied in the dark forest which was later discovered through a hunter on expedition who saw unusual movement of soldiers on the day they were gruesomely murdered by their juniors in the army.
Speaking on the virtues of the late Fajuyi , the first son of the gallant soldier, Barris­ter Donald Fajuyi expressed optimism that Nigeria would have been better than its present state if his father and his contemporaries were al­lowed to live longer. While thanking the league of Vet­eran Journalists for its readi­ness to organize the 2016 memorial lecture for his fa­ther, 8th in the series which coincided with the golden jubilee remembrance, Fajuyi described his father as a dis­ciplinarian par excellence.
"Immediately he became Governor, he just came back from Congo, the Janu­ary 1966 coup met him in Ado-Ekiti, he had started construction of a building, but immediately he was an­nounced, he called home to stop the construction that he don't want to mix pub­lic money with personal money, because it was very unethical. That was the stan­dard in those days. If such people have been allowed to lead Nigeria in that path, can you imagine what Nige­ria would have been today? What happened to our mor­al, accountability between 1966 and today, these are the things Nigerians have to sit down and decide, are we just want to go like this on the wide road of destruction? it is because some few are rid­ing on the commonwealth of Nigerians.
In his own submission, the Head of Department of Political Science, University of Ibadan, Professor O. B. C. Nwolise said though a mili­tary cantonment Adekunle Fajuyi Cantonment has been named after him, there is a need to recognize him more. While the "This visit of today is the first public or private appreciation of the supreme sacrifice by Ironsi and Fajuyi to this spot. So we are happy that we are part of history in showing appreciation to the valor of Gen. Ironsi and Col. Fajuyi.
Col. Fajuyi had three op­tions on that day to betray Ironsi and expose him to the coupists, begged the coupists to spear him or to run or escape when the soldiers stormed Agodi Government house… that uncommon zeal, patriotism and sacri­fice that Nigeria survive that is why league is here to kick start this programme. Ear­lier in his address, Chairman of the Leagues in Oyo State, Alhaji Wale Adele described the lectures as part of the contributions of the associa­tion to appreciate the virtues of the late Fajuyi.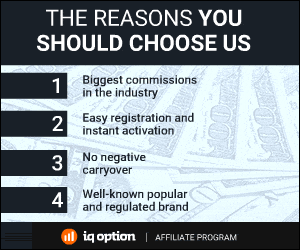 546 Total Views
1 Views Today