An alarming report released on Wednesday by UNICEF, the United Nations Children's Fund, estimates that at least 250,000 children are at risk of malnourishment and death in Borno State before the end of this year, and that 50,000 people may die.

In response to the report, the Nigerian government said it was poised to launch a major intervention.
"We are launching an intervention and a major, major initiative will take place soon," presidential spokesman Femi Adesina had told media reporters.
The UNICEF report comes in the wake of numerous press statements and public events by Borno State Governor Kashim Shettima attempting to illustrate to the public how his government was addressing the humanitarian crisis.
According to UNICEF, of the 244,000 children suffering from severe acute malnutrition in the state this year, about 49,000 children—that is, about 1 in 5—will die if they do not receive treatment.
It describes the scale of the humanitarian crisis as becoming more evident "as more areas in the northeast become accessible to humanitarian assistance."   The numbers have been derived from areas which were formerly being controlled by the Boko Haram terrorists.
Specifically asked what the federal government was doing to address the humanitarian crisis, Mr. Adesina, said: "A lot is happening now and much more will happen very soon," and then alluded to the forthcoming "major" intervention.
However, he refused to elaborate what the intervention would entail, or discuss timetables concerning when the public would learn the details of the plan to end the suffering of the children concerned.
We attempted to contact Governor Shettima for comment on the UNICEF report but he was unavailable when our correspondents called.
His spokesman, Isa Gusau, admitted "there is malnutrition, no doubt about that," but added, "there has been no breakdown in coordination" between State, Federal, and international agencies.
Mr. Gusau said that the Borno State government was "stepping up its feeding programs and increasing the presence of medical staff." He added that there are 250 camps outside of Maiduguri, the capital of Borno State.
The spokesman also said that Borno "is feeding three million people now and working with others [national and international groups]" in doing that.
Mr. Adesina, in turn, also denied reports that there have been failures in humanitarian response leading to the malnourishment.
Manuel Fontaine, the UNICEF Regional Director for Western and Central Africa, said "some 134 children on average will die every day from causes linked to acute malnutrition if the response is not scaled up quickly."
Mr. Fontaine, who just returned from a visit to Borno State, further stated, "We need all partners and donors to step forward to prevent any more children from dying. No one can take on a crisis of this scale alone."
One source, speaking anonymously to media reporters, expressed skepticism about the UNICEF figures, speculating, "I believe they are seeking attention from donors."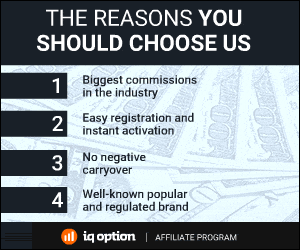 145 Total Views
1 Views Today