A student who has endured eight operations to stop her brain stem from being crushed by her skull is hoping to compete in Miss America.

Victoria Graham, 22, suffers from Ehlers-Danlos Syndrome (EDS), which is causing her head to sink into her neck.
Every day actions like a handshake, a gentle touch or even walking on an uneven pavement can cause her joints to pop out of place due to the connective tissue disorder.
The rare agonising condition, which weakens the collagen in her body, means her bones can dislocate up to ten times a day.
But this has not stopped her from playing sport at college and has now even been crowned a beauty queen.
Victoria Graham, 22, is using her new title of Miss White Oak to raise the profile of Ehlers-Danlos Syndrome
The crippling condition is slowly causing her head to sink into her neck, threatening her spinal cord. She is pictured here after one of several surgeries to hold her bones in place
Doctors diagnosed her at the age of 13, after an unusual pain in her back led to doctors noticing other symptoms including hypermobility – being extremely flexible – skin issues and a catalog of medical injuries.
Since then Miss Graham, from Manchester in Maryland, has had eight brain and spinal neurosurgery surgeries to hold her bones in place and stop her brain slipping through the bottom of her skull.
Despite the crippling condition, Miss Graham was the top scorer on her college lacrosse and soccer teams – even though she can dislocate several times on the field per game and needing to spend hours in recovery.
Determined to raise awareness of EDS before her condition worsens and could lead her wheelchair-bound, she competed in her first beauty pageant last year and two months ago was crowned Miss White Oak.
Now if she wins her next competition she'll be in the running for Miss America.
Miss Graham, a medical student, said: 'At my first pageant I was surrounded by gorgeous women and there was me in a neck brace – I'd just had four surgeries to stop my brain falling through my skull and my spine dislocating every time I move.
'I wear my crown and sash, so that I can be a voice for others with Ehlers Danlos syndrome.
'By entering pageants I can use my story and surgery scars as a microphone to get people thinking.
'We don't have a voice, we need someone to stand on stage and say 'I have an invisible illness called EDS'.
'It can be quite risky competing though, one of my hips dislocated the night before one of my pageants, while I was on stage for a pageant before, I just had to keep a smile on my face and carry on.
'My condition means I can dislocate any of the bones in my body, the most it's happened is up to ten times a day.
'As well as my gut not digesting food properly and my body cannot regulate my temperature or blood pressure.
'Being 'normal' is difficult and usually not even a possibility.
'Sometimes it hurts to breathe and even standing is very painful but I can't let it stop me, I have to make the most of what time I have.
'Anything can cause me to dislocate from getting out of bed, walking on an uneven ground, tripping on a stair case, even wearing heels.
'I know full well that while I'm in my evening gown I could trip and dislocate, even someone touching me could cause it to happen, but bringing awareness to this condition makes it worth it.
'One of the most common issues is the joint where my jaw connects too my skull because if something is too sticky or too hard, like a pretzel it can pop out and pain will shock through my body.
'Every time I talk, eat or yawn I risk dislocating my jaw, I've had to learn ways to stop it from happening, like putting my tongue on the roof of my mouth when yawning.
'Despite this, I was leading scorer for my soccer and lacrosse teams and scored in nearly every match.
'It was a bold move to play both sports, I told myself 'I may only get a few seasons playing' but it's worth it as it helps me to push myself to my limits.
'Not many people my age have had eight major spine and brain surgery to fix their skull and fuse the spine in place, so I'm using these experiences to tell people about EDS.
'I know there's a good chance I'll end up needing a wheelchair because of my condition which is why it's all the more important for me to help others before I can't do it anymore.'
Doctors noticed her symptoms, including extreme flexibility  (left) when she was a teenager. Surgeons have since operated to insert metal rods into her spine, to stop her brain from crushing her spinal cord (right)
Miss Graham, pictured here with her parents, was top scorer in her Lacrosse team despite the condition
Miss Graham first experienced a sharp pain in her back when she was 10, initially leaving doctors baffled until a geneticist diagnosed her with EDS three years later.
Since then she's had to have eight major surgeries to hold her spine in place and to stop her brain from slipping through her skull.
She added: 'My diagnoses came three years after I started getting a back pain that felt like someone taking a hammer and nail to my spine.
'Since then I've had a lot of major operations to stop my vertebrae from moving so excessively and my spine fused to stop my skull from detaching itself.'
Miss Graham refuses to let her condition hold her back, competitively playing soccer and lacrosse after her diagnosis, as well as starting beauty pageants last year as part of her bucket list.
The medical student is now doing charity work to promote EDS and hopes to continue her pageant success with a view to competing in Miss America
She has even created her own non-profit organization to support EDS sufferers, called the Zebra Network.
She said: 'After three pageants I won Miss White Oak and coaching from Mardis Hall, which is something I never thought would happen. Soon I could be in the running for Miss America.
'I want to communicate and educate about invisible illnesses, like EDS, as it doesn't feel like doctors care until you're dying or rarely even know about my condition.'
Ehlers Danlos Syndrome is a connective tissue disorder that affects the production and function of collagen which holds the bones, joints, skin, blood vessels and organs in place.
According to The Ehlers-Danlos Society, the condition is known or thought to alter the biology of collagen in the body (the most abundant protein), which can lead to multi-systemic symptoms.
They state: 'Chronic pain is a well-established and cardinal manifestation of Hypermobility EDS and it is common for pain to be out of proportion to physical and radiological findings.'
At the EDS conference last year, Professor Rodney Grahame admitted, 'No other disease in the history of modern medicine has been neglected in such a way as Ehlers-Danlos Syndrome.'
Victoria says, 'it's time for a change. And I am going to make that change.'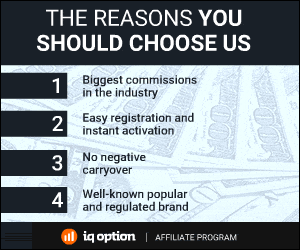 339 Total Views
1 Views Today