The underdog in the Democratic primary draws thousands to rallies but needs overwhelming turnout in several states for a chance of blocking Hillary Clinton

Leah Dean showed up to Bernie Sanders' rally in a small town 90 miles north of San Francisco carrying a bright blue and yellow sign. It said: "Strength in numbers."
The 30 year old's poster was a reference to the slogan of the Golden State Warriors, the team that Sanders recently visited, leading him to compare his underdog campaign to the basketball players, who last week overcame a significant deficit and made it to the NBA finals.
Dean, a consignment store worker from Sebastopol in northern California, said she hopes progressive voters in the state heed the Warriors' catchphrase and not only cast their ballots for Sanders on the Tuesday primary, but mobilize others to do the same.
"It's important to show you care," she said. "By voting, you're saying we want change."
Dean, one of nearly 6,000 people who attended the Friday night rally in Cloverdale, brought a sign that touched on one of the most critical questions for the Sanders campaign as it fights to win California and stay alive in the race.
Hilllary Clinton supporters have increasingly urged Sanders to drop out, declaring the race is already over. But at the Vermont senator's packed rallies in California, it's hard to find any fans who accept that assessment.
Sanders supporters insist that when they back him on 7 June, they won't be offering a symbolic vote for a candidate who has already lost. On the contrary, they say California voters will turn out in droves, launching the comeback that sets him on the path to defeat Clinton – and eventually Donald Trump.
On Friday night in wine country, an energetic Sanders took the stage at Cloverdale Municipal Airport. Many supporters required medical attention as they struggled to stay standing in the nearly 100F temperatures.
Earlier in the day, Sanders was forced to address the violence that exploded in San Jose at a Donald Trump rally, condemning protesters who attack supporters of the Republican nominee. But by the evening, Sanders was looking forward to the California race, which he declared the "most important and significant primary off this whole nominating process".
He mocked the media for saying his campaign was dead, noting that Clinton canceled events in New Jersey so she could spend more time in California. "Sounds like the campaign is not quite over," he said to loud cheers, adding that Clinton is starting to look "very nervous".
The senator also acknowledged just how high the stakes will be on Tuesday – and the potential for a devastating blow.
"If there's a large voter turnout, we will win. If there is a very large voter turnout, we will win with a big margin. But let's be honest. If there's a low voter turnout, we will lose. That's just the facts. I'm asking all of you to do everything you can."
Pundits here agree that if the Sanders campaign can translate high-energy rallies into strong voter turnout, he has a legitimate shot at beating Clinton in California.
"Bernie has spent an enormous amount of time on the ground here, it's pretty incredible," said Bill Carrick, a veteran California political strategist not affiliated with either Democratic campaign.
Sanders' approach – targeting residents in every corner of the state with massive rallies that sometimes draw tens of thousands – could help get first-time voters to the polls. Since 9 May, Sanders has held around 30 rallies in California, pledging to reach a quarter-million Californians before the primary.
"It's a mammoth undertaking, but I think it bonds him to his supporters in a way that's going to influence turnout," Carrick said.
Recent polls in California, which has 546 delegates available, suggest Sanders and Clinton are in a very tight race, with multiple recent polls showing that Sanders has cut the former secretary of state's lead dramatically – and may even be ahead in the state.
But the overall math remains very favorable for Clinton, who is only 70 delegates away from becoming the Democratic nominee, including unbound "superdelegates". The painful reality for Sanders and his California fans is that Clinton could clinch the nomination in New Jersey on 7 June – before the polls even close on the west coast.
Even if Sanders has big wins in other states, he would still need to secure the vast majority of California votes to block Clinton.
Despite his dizzying pace of rallies, the reality in a huge state like California is that his events only reach a small fraction of eligible voters, said Derry Swago, a long-time Democratic strategist in the state.
"Whether his fans are going to show up is an unknown," he said.
In order to turn out voters on a large scale, the Sanders campaign would need to adopt a labor-intensive, data-driven outreach process similar to the tactics of local campaigners who target specific voters, Swago added.
Although Sanders has outspent Clinton on advertising in California and has more than 55,000 volunteers in the state, it will still be an uphill battle to get voters who don't typically participate in elections to turn in their ballots.
In Cloverdale, Walker Best, 20, and Lauren Brandt, 17, said they were confident turnout for Sanders could surpass Clinton's voters.
"I know a lot of Clinton supporters that aren't going to vote," said Best, a customer service worker. "It doesn't matter as much to them."
"Or they don't know what they're voting for," interjected Brandt, who wore multiple Bernie pins but is too young to vote.
They both said they make $10 an hour in minimum wage jobs and believe they would have the best chance of making ends meet under a Sanders presidency.
"I'm voting because I genuinely believe he can do it," added Best, who wore a "Bernie Fucking Sanders" T-shirt. "I know he's gonna win, and I just want to help."
Anja Woltman, 69, said she expected the Tuesday contest would bring out people who don't regularly vote – like her sons, who are in their 30s and are generally apathetic about elections.
"They have never been so excited about politics. They trust him."
Lorena Cruz, a 22-year-old student, said she was confident Sanders' fans will take the time to vote for him. But she admitted that some Democrats, primarily driven by fears of Trump, will decide to back the candidate who's winning the race.
"In my family," she said, "they're resorting to Hillary, because they think she's the frontrunner."
Mandy Armstrong, a 30-year-old bartender, said voters' hatred of both Trump and Clinton would bring them to the polls for Sanders.
"California loves a comeback story," she added.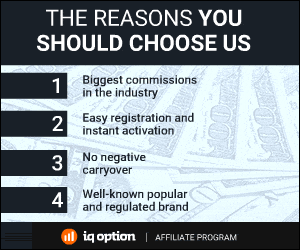 265 Total Views
2 Views Today