Sixteen years after the AIDS global conference that served as an eye opener to the world to understand that thousands of Africans were dy­ing of AIDS related complica­tions due to lack of access to antiretroviral drugs, advoca­cy campaigners and adequate health care, the world once again gathered in Durban, South Africa this week and warned that the progress made since 2000 is not enough to end the epidemic of HIV.

With the theme ''Access Equi­ty Rights Now'', the AIDS con­ference returned to Durban 16 years after to address the recent increase in new infections that has now risen to 2 million ev­ery year leaving about 19 per­cent of South African adults liv­ing with HIV.
Over the years, HIV/AIDS has claimed the lives of 35 mil­lion people worldwide. It is true that the antiretroviral drugs has been made available in most countries and locations of Af­rica and sub Saharan Africa which makes it possible for 17 million people living with HIV to have access to treatment that helps keep their viral load in check.
According UNAIDS, there are about 36.7 million people living with HIV globally pres­ently which means that more than half of those who need the drugs do not have access to them.
With more than 6.8million people living with HIV in south Africa and 5000 new infections occurring every week in sub Sa­haran Africa, the World Health Organization (WHO) has rec­ommended that anybody di­agnosed with HIV should be placed on antiretroviral drugs as soon as possible, to help keep them healthy and most impor­tantly because the antiretroviral helps to prevents them infecting other people.
However, the number of peo­ple becoming infected every year, which had been dropping, have now stalled and are rising in some countries. With 2 mil­lion people becoming HIV pos­itive yearly, this means that the epidemic continues to grow and the cost of keeping people alive continues to rise in the different countries of the world, especial­ly in Africa.
"This was a strategic decision to offer a more holistic format to the traditional conference set-up," said Chris Beyrer, IAS Pres­ident and AIDS 2016 Co-Chair. "It will better enable delegates to access the strong pre-confer­ence programming that will be offered."
Olive Shisana, AIDS 2016 Lo­cal Co-Chair said: "This is the second time that Durban will be hosting the International AIDS Conference and marks a major milestone in the HIV response. We want to create an enhanced conference experience for every­one involved."
With this year's theme being, "Access Equity Rights Now"; it is a call to action to reach all mar­ginalized groups who remain unattended to and to reach the people who still have little or no access to comprehensive health care system which include treat­ment, prevention counseling with care and support services. Over 60% of people living with HIV remain without antiretro­viral therapy; women and girls, men who have sex with men, transgender people, sex work­ers, young people, and people who use drugs and other mar­ginalized groups remain under-prioritized in the response.
Although proper ways to cut down the rapid growing trans­mission rate like free condom distribution, proper sensitiza­tion, effective use of the antiret­roviral, introduction of PrEP and PEP will be discussed, the role of commercial sex workers cannot be over emphasized especially in sub Saharan Africa like Nigeria plus the LGBTI who, of course, are ignored despite the fact that they exist in various groups.
The AIDS Conference 2016 is convened by five perma­nent partners: Internation­al AIDS Society (IAS), Global Network of People Living with HIV (GNP+), the Internation­al Community of Women with HIV/AIDS (ICW), Internation­al Council of AIDS Service Or­ganizations (ICASO) and UN­AIDS in collaboration with international and South African scientific and civil society part­ners. This conference is expect­ed to convene over 18,000 del­egates from around the world, including up to 1,000 journal­ists.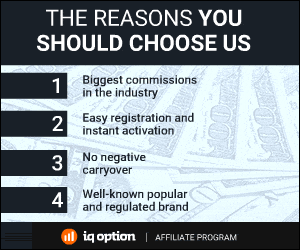 311 Total Views
1 Views Today